Tomas taught my son the cello. Now he is a lawyer and still plays music. Tomas was patient and fun. My son liked that.
My children like climbing and gymnastics. When they had a lesson with Tomas things changed. The magic of music. Thank you.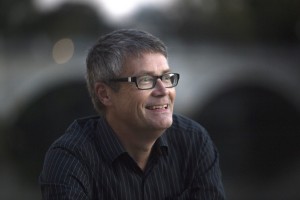 Hi, I'm Tomas and I have a passion for the cello.
I came from Sweden to London and studied the cello with Anna Shuttleworth at the Royal College of Music. I had a lot of fun and became a good friend with Anna. I got my teaching and performing diplomas (ARCM & Dip Perf RCM).
I continued playing the cello for a while but ended up in computers and projects. This was also a lot of fun. Then I had even more fun putting together Anna's book using Microsoft Word. See link on the right hand side (or below if you're on a mobile device).
Tomas playing Arvo Pärt – Spiegel im Spiegel
One day I found out that you could register .co domains. I requested cello.co and got it. It seems such a simple name. Then my friend Ludwig Frankmar wanted a website and I said: Why don't you use cello.co?
I don't really play or teach any more but I have a fair amount of knowledge about the cello. So if you want some help just let me know. Maybe you're looking for a teacher in the London or Oxford areas?
I can also help you find a beginner's instrument. You can either hire or buy. Please look here for more information. Have a look here for suitable beginner books and Associated Board music lists. Just email me tomas@sterner.co or give me a ring/text on 07901 553 553.