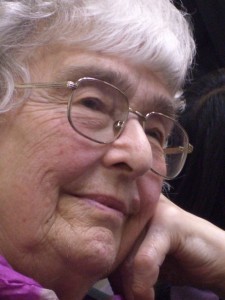 'The Swellest Cellist' – Ralph Vaughan Williams
Anna Shuttleworth was, without doubt, an extraordinary cellist, both as performer and teacher. In these, her memoirs, she offers fascinating insights into both aspects of her love for the cello. However it is perhaps the candour with which she describes her personal life that will most surprise and fascinate. Born in 1927, of mixed heritage, Anna has lived through changing times, musically, culturally and politically.
Anna's cello journey started early and took her to study with Ivor James at the Royal College of Music in London and later to famous cellists such as Mainardi and Casals. Her on-going career is testament to her warmth, dogged work ethic and feisty independence. She has been described as having a 'musical sixth sense' and counts among her friends and colleagues, Gerald Finzi, Ralph Vaughan Williams, Colin Davis, Mstislav Rostropovich and Jacqueline du Pré.
Tomas Sterner, editor, studied under Anna at the Royal College of Music and has remained a life-long friend.
Here are two excerpts from the book:
Chapter-13-Mainardi-and-Casals
Chapter-51-ESTA-and-ISME-Conferences
The book and ebook are for sale on amazon.co.uk.
You can read more about Anna on Wikipedia.
Click below to hear a recording of Anna playing the Gimengiano Sonata No 3 from a BBC Broadcast in 1960s. Please note that the sound quality is poor.